Please support our sponsors:
---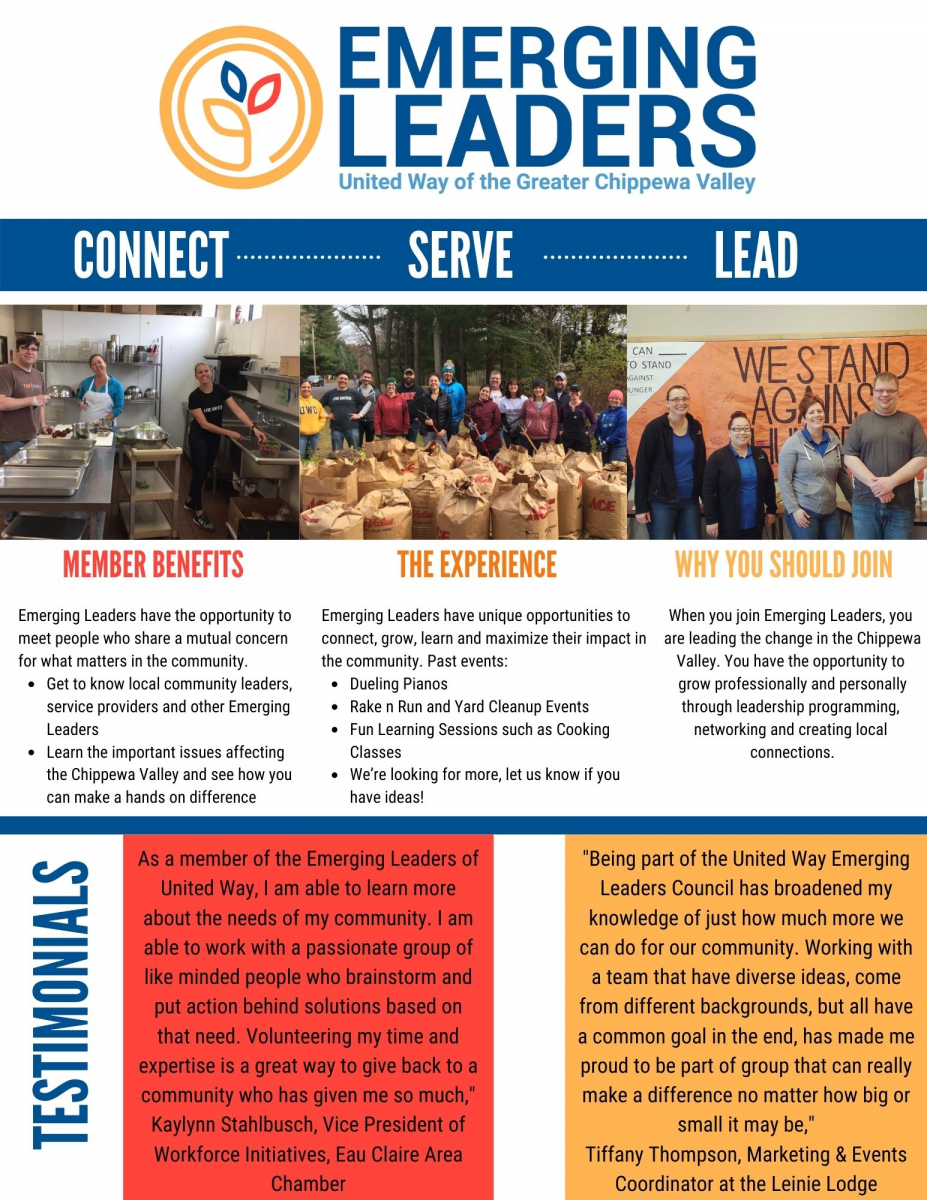 ---
Purpose Statement
Emerging Leaders is designed to help participants increase their leadership impact in their organization, the social sector, and the community at large.  In Emerging Leaders, you will discover, grow, and be energized. You will move forward with new resources and approaches for your unique leadership journey.
About
Emerging Leaders are collaborative, great teammates, and good communicators. They seek others' input and opinions, use it to shape their ideas, and generate consensus. They have strong soft-skills and have emotional intelligence when it comes to dealing with others.
Traits of the Ideal Emerging Leader
5-10 years of professional experience
Age range: 21-45
Cross-functional background
High potentials/go-to individuals/seen naturally as a leader
Strive to go beyond their job description
Seeking community involvement and networking
---
Visit our Facebook page for more information.
If you have any questions, feel free to contact rd@uwgcv.org.
Interested in joining Emerging Leaders? Sign up here.